Kenneth George Godwin is a film and video editor based in Winnipeg, Manitoba,
with 20 years experience cutting documentaries and dramas, shorts and features,
for television and theatrical distribution.

Most recently, George completed a feature length documentary on HD called
Going: Remembering Winnipeg Movie Theatres.

Going was run at the Cinematheque
on Saturday, June 1 at 7:00 p.m., and Sunday, June 2, at 2:00 p.m.

Going is a nostalgic look back at the many theatres in Winnipeg
in the 20's, 30's, 40's & 50's
... the people of Winnipeg who went to the larger palaces,
and their local neighbourhood theatres ...
... interviews with these people and the families of the owners and managers ...
... and the theatres eventual demise, to the way things are today ...

I first met George on line, in late 2011, or early 2012, after I discovered his Cagey Films website,
and was asking permission to use one of his photos on my Winnipeg Theatres (history) website.
We traded information and images for quite a while before I was aware of his film project.
Great Fun !!!

Sunday June 2nd, 2013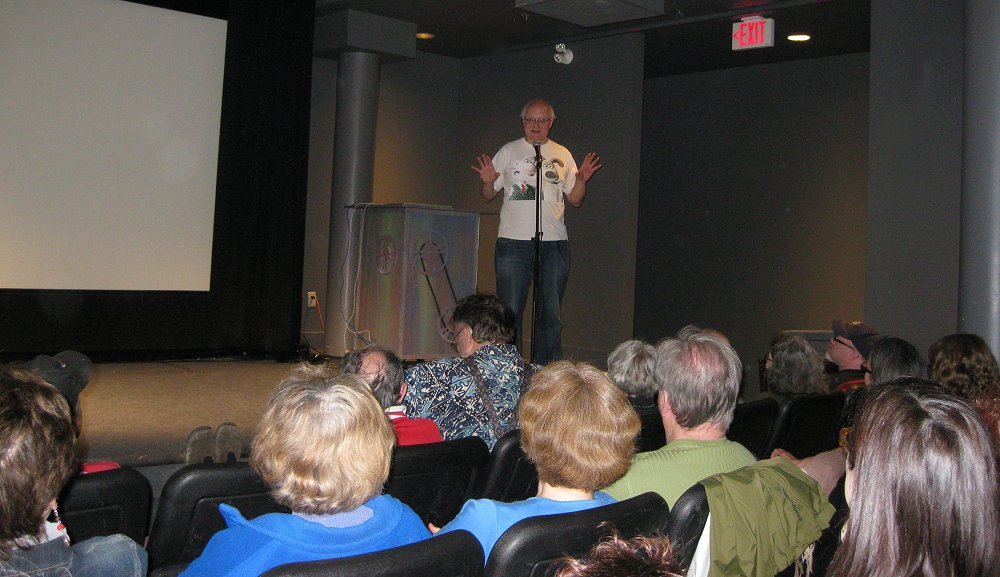 George giving us a sequence of events for our afternoon of viewing.



The Panel

Brenda Austin-Smith (University of Manitoba),
Professor Howard Curle (University of Winnipeg),
Kenneth George Godwin,
Tricia Wasney
(the public arts officer at the Winnipeg Arts Council and former film programmer at the Winnipeg Art Gallery)




The panel was later joined via Skype by Leonard Stone (currently in California),
who with his business partners opened Winnipeg's first arthouse cinema in 1962,
The PACE Theatre at Polo Park.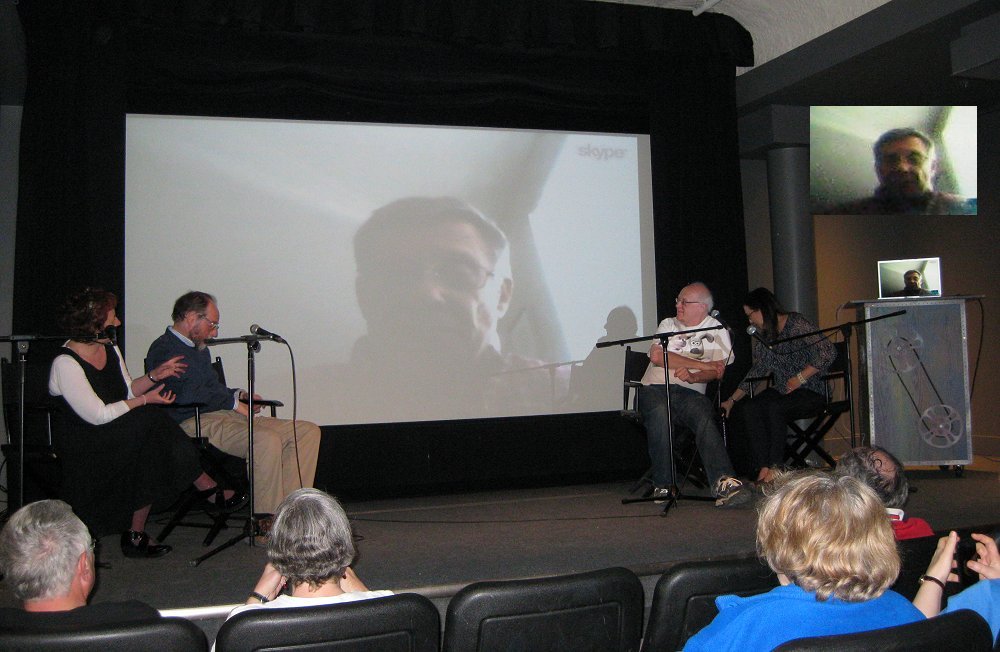 ~ ~ ~

Back In Time to December 1st, 2012
to the first presentation of
Going: Remembering Winnipeg Movie Theatres
at the Park Theatre




George in the lobby before the showing talking with some of the attendees.



The experience came complete with free popcorn and a very nostalgic usherette.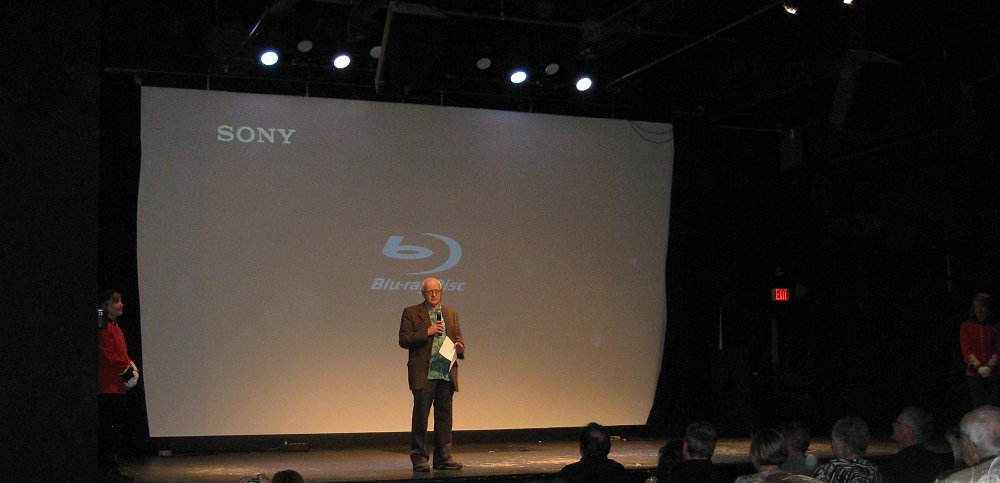 George introducing his film.



The "Baltimore Road" singing group was an added attraction to the afternoon showing.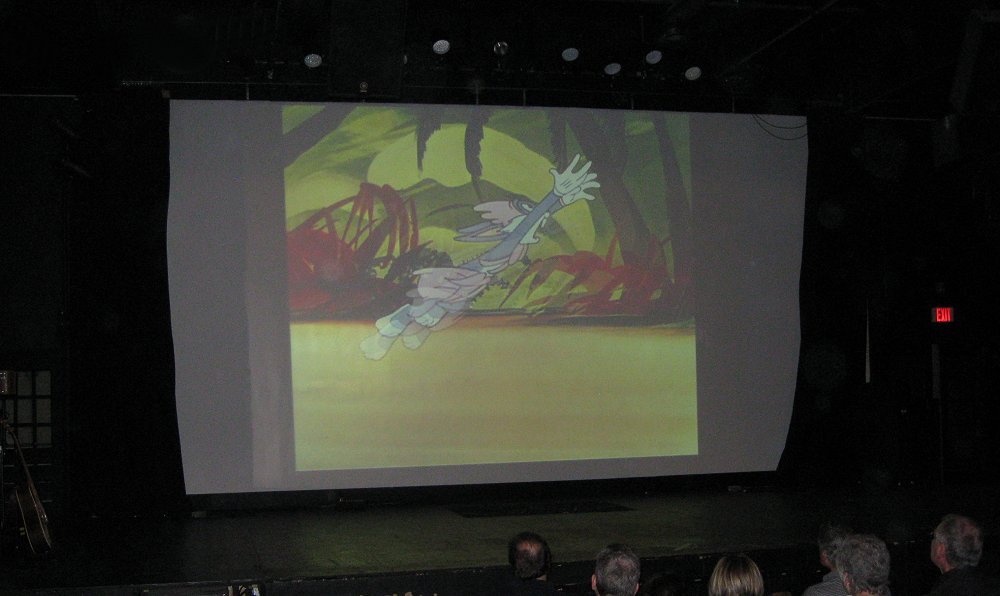 ... and as in "days of old", we were treated to a cartoon ...



Congratulations George
on returning us to those "exciting days of yesteryear",
and thanks from the many people who have seen your documentary,
and the many more who will see it in the future.
Awesome Success

click here to go to George's Cagey Films

click here to go to George's most recent post about GOING



~ ~ ~