---
Click Here To Go Back To The Main Index Welcome Page
---
---
"My Mother's Tarzan"
continues with page 4
---
The competition was finished.
The movie going public only accepted one Tarzan
and
Weissmuller claimed the role for the next ten years.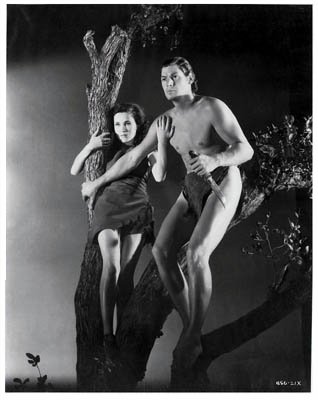 `
For MGM they made TARZAN FINDS A SON (1938)
which introduced "Boy" to the series.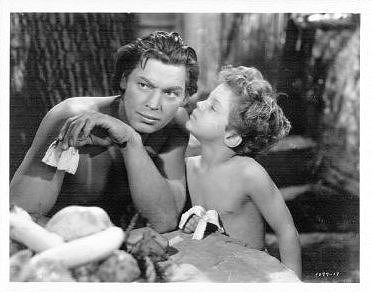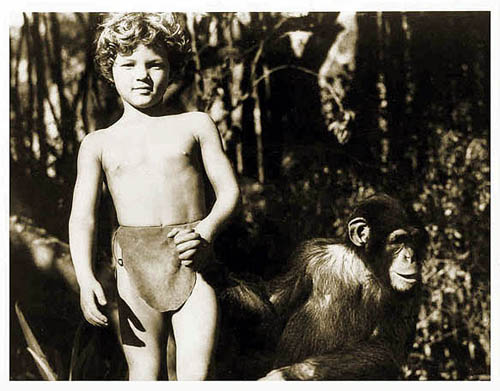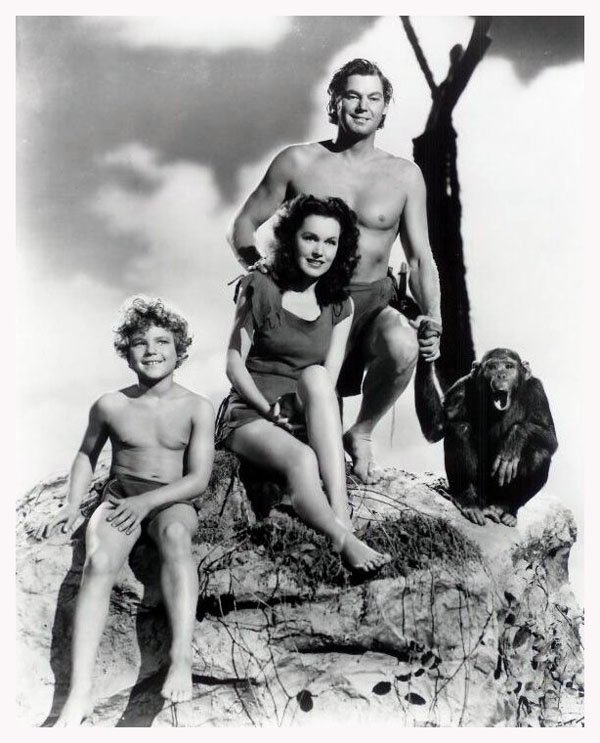 "Boy" was played by Johnny Sheffield and was hand picked by
Weissmuller himself during casting. Sheffield went on to play
in the "Bomba" series once he was too old to play "Boy" any longer.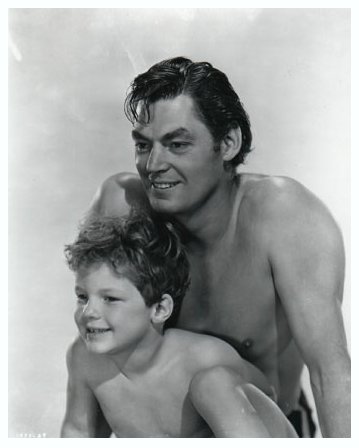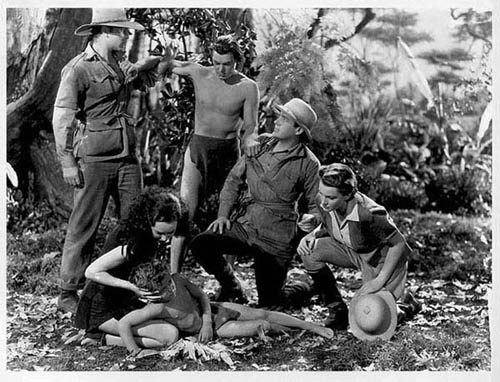 MGM also released TARZAN'S SECRET TREASURE (1941)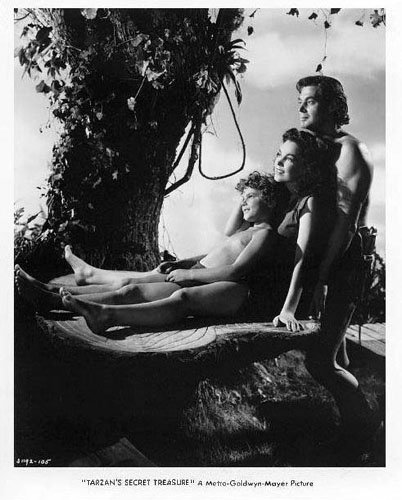 and
TARZAN'S NEW YORK ADVENTURE (1942)
with this endearing cast of Weissmuller, O'Sullivan and Sheffield.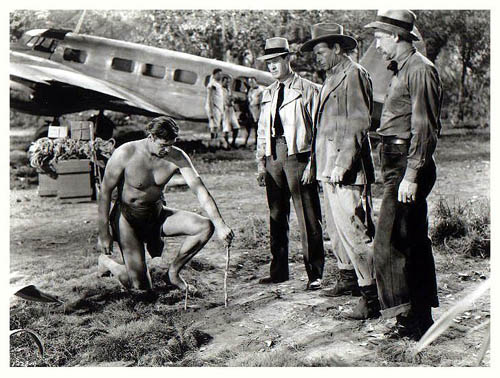 Moments before Tarzan dives from the George Washington Bridge,
to avoid capture and begin his search for "Boy".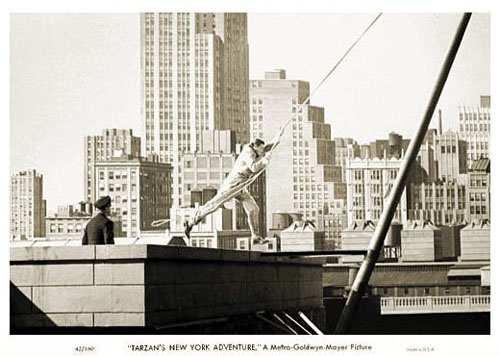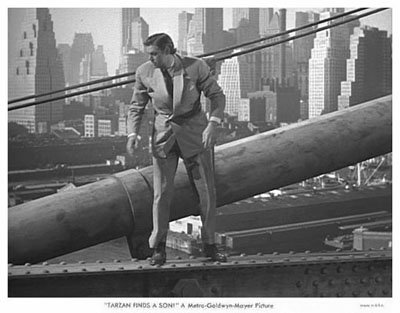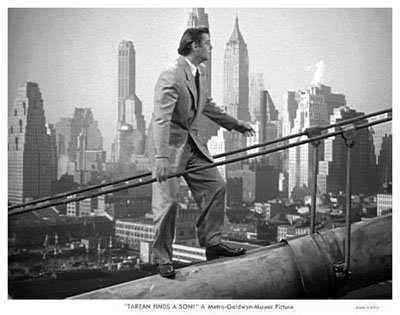 .. others are concerned .. but Jane is not worried for Tarzan ..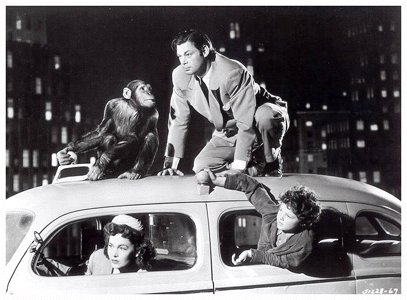 That scary cab ride through Brooklyn, N.Y. (promo)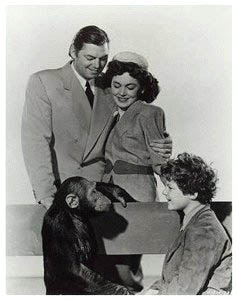 "All's Well, That Ends Well."

---
This would be Maureen's last time out as Jane.
She had been coerced back twice already, and
really wanted to devote more time to her husband and seven children.
Her husband, John Farrow, an Australian writer had just left the Navy with typhoid.
She continued making occasional movies, television and stage appearances,
and operating a bridal consulting service (Wediquette International).

Weissmuller and Sheffied would however carry on without her.
---
---

Click Here To Go To Page Five
of
"My Mother's Tarzan"

---
---
---